Description
Graphene Nanoparticles Lubricant Additive Description
Our graphene nanoparticles lubricant additive is great for challenging applications.  Featuring a scaleable low cost and high volume synthesis method they work well for many applications including oils, grease, fuel additives and more. Sold by the kilogram, they are well suited to large scale commercial applications. Our graphene powder can be scaled to ton production quickly.
Graphene nanoparticles lubricant additive are 98% carbon and fully synthetic. They are not exfoliated from graphite.  With a particle size of 50-100nm and 5-15 layers thick, they are a unique product.   It's a great new friction reducing additive that has great hydrophobic properties as well.  Lab-based tests have shown a 45-65% reduction in friction in mineral oil. Great for improving lubricant properties in challenging commercial applications.
Why is graphene a good lubricant? They are 98% pure carbon, small circular geometry graphene nanoparticles that can slide when force is applied.
Graphene Nanoparticles Lubricant Additive Product Data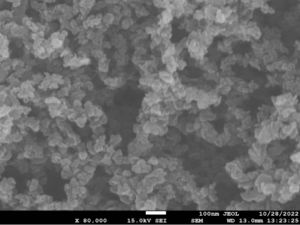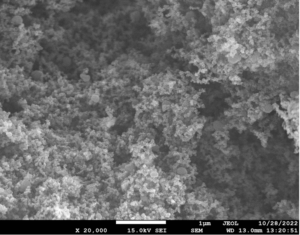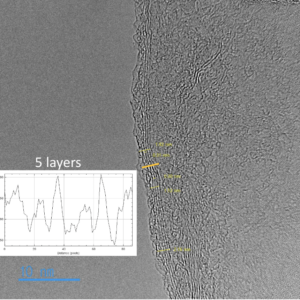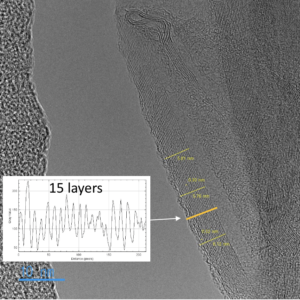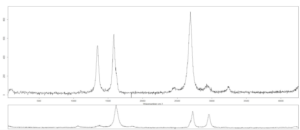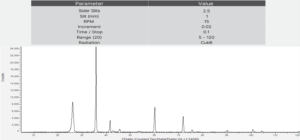 Graphene Nanoparticles Lubricant Additive Testing Data
Graphene nanoparticles lubricant additive testing conditions.
Graphene oil (mineral) was bath sonicated for 20 mins and then tip sonicated for 5 mins.
Drop cast on steel substrate for testing
Load: 1 N
Cycles: 3000
Speed: 50 mm/s
Base oil: Mineral oil (Light)