Monolayer Graphene Films on CU
CVD Graphene On Cu
Monolayer Graphene films on CU foil. All prices of CVD Graphene Films are per coated substrate or per 4 pack of coated substrates.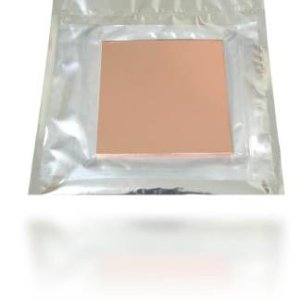 Online quotes available, simply add the products to the cart, calculate shipping, and download a quote today.
CVD Graphene on CU
Our CVD graphene films on copper (Cu)  are grown in a class 10,000 clean room.
By etching of the underlying copper foil, the graphene can be transferred to other substrates such as glass, silicon dioxide or PET.
There haven't been reports of degradation of the CVD graphene over time when it is kept in a safe, dry place. The copper foil with single-layer graphene may exhibit some discoloration due to slow oxidation of the copper foil but it doesn't affect the quality of the graphene film
Showing all 7 results