Hexagonal Boron Nitride
Cheap Tubes is proud to offer single layer hexagonal Boron Nitride  (or hBN) films. The company is now selling large area monolayer hBN to the public, in both 'standalone' and 'layered with graphene' configurations. We can also provide 'hBN transferred onto your substrate' to our client.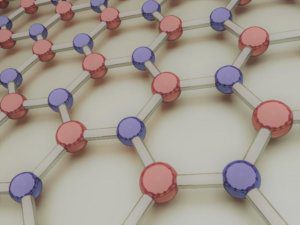 Buy monolayer hBN films today!
Showing the single result
What is Hexagonal Boron Nitride?
Buying Hexagonal Boron Nitride
Hexagonal Boron Nitride Properties
What is Hexagonal Boron Nitride?
Hexagonal Boron Nitride is a very close structural match with graphene and is an electrically insulating, graphene is a conductive. 
A near perfect bond is created when they are layered together, enhancing both strength and electrical performance.
Pairing hBN with graphene allows for 2D device architectures by providing two 2D material that device designers need and the atomic structure of the materials matches perfectly, 
Buying Hexagonal Boron Nitride
Our existing customer base has been buying hexagonal boron nitride for several months and we're thrilled to be selling it to  R&D labs worldwide. The graphene community has waiting a long time for hBN and we're proud to be among the first few companies selling it. 
Hexagonal Boron Nitride Properties
Hexagonal boron nitride's properties include flame retardance and abrasion resistance and combining single layer hBN with graphene enables performance improvements for the conductive graphene layer and  far superior 2D device architectures. 
Advanced device and sensor makers especially are zeroing in on the performance benefits of combining graphene with hBN, as sensor performance and carrier mobility are greatly improved when these two single layer materials are used together which enables new levels of performance. Pairing Graphene with hBN can substantially increase the performance of devices.
Showing the single result